Iridium spark plugs for experimental aircraft engines.
The AVPlug
We at AVPlug have developed a new aviation spark plug adapter for Lycoming and Continental aircraft engines.  By using an Iridium spark plug as the core.  The AVPlug is made of stainless steel and has a PTFE inner sleeve.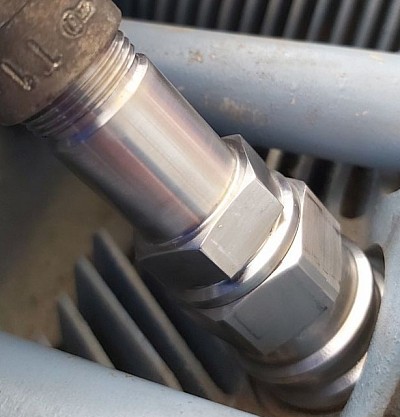 Financial Advantages
Champion (Fine Wire) plug $194.75 USD every change.
Tempest (Fine Wire) plug $135.75 USD every change.
AVPlug $129.75 USD, reusable + Core plug $15 USD.    
Advantages of Iridium Spark Plugs
1. You may experience more engine power with iridium spark plugs. 

2. Your engine might start better when you upgrade to these spark plugs.
3. Iridium spark plugs can improve your fuel economy.
4. It requires less voltage than other designs.
5. If you damage your plug it will only cost you about $15 USD for a new core plug.